Lukas Podoloski To Retire
Lukas Podoloski of Germany is probably looking to retire which was announced before the Euros.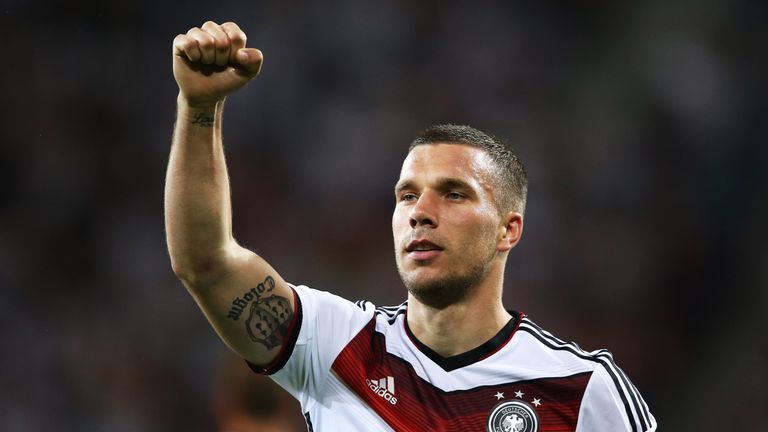 Before the Euros 2016 started he stated that he was considering retiring from international football after the tournament which would be an easy decision if Germany won the tournament. Podoloski has definitely contributed much too several games in the international arena. Being a forward player of Galatasaray and 31 years of age, he has made about 129 appearances at senior level for the country as well as being part of the 2014 squad that brought the World Cup back to Germany.
He stayed back from active games for some time. For instance the last match that he played for Die Nationalmannschaft resulted in a win of 4-0 score over Gilbraltar. It was, however, in November 2014. He also scored several goals for Australia last year. For Euro 2016 he made about a single appearance where he was a substitute in the game that resulted in a win over Slovakia with a score of 3-0. Podoloski has been taking a slacked form in the games more and more. Hence, even though Mario Gomez was injured, he was not required to start the semifinal game against France.

He now states that he might not be part of the country's squad which will be playing the World Cup in 2018 in Russia. He is planning to play the Confederations Cup in the year 2017 but he is uncertain about participating in the Russian tournament. He states that he would be focusing more on his future as he has a family whose future he needs to plan. Now that Germany was out at the semi final stage, he might be feeling in a different way and decide to hang around and play a few more tournaments.