German midfielder Bastian Schweinsteiger has shown the fans what made him a bull in games in Europe in his elite days.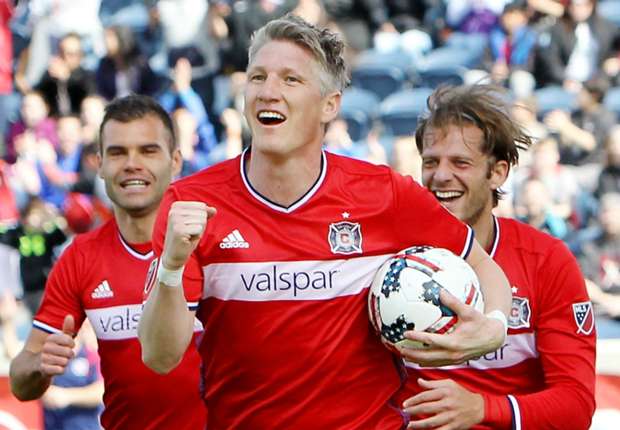 He made his debut in the Major League Soccer (MLS) for his club Chicago Fire against Montreal Impact.
The player was snubbed by Jose Mourinho while he was at Manchester United. He refused to exit the side as Mourinho expected so the coach banished him to the reserves team. While making his debut in America after he finally decided to leave, he scored a goal in the 17th minute from close range.
Schweinsteiger was impressive in the game, playing full 90 minutes. The game eventually ended 2-2 at Toyota Park but it showed a glimpse of what the former Bayern Munich star could do. Schweinsteiger was voted the Man of the Match as the fans were thoroughly glad. His through pass to Luis Solignac late in the game was amazing. The dismissal of Juninho in the 70th minute affected the team but they managed to see the game through.
"It was a great feeling. Perfect cross from David [Accam] and the header. It was a good feeling at first, but I'm a little bit sad and not so happy that we couldn't win the game," the star said after the game. (more…)